I will be using this page to keep everyone updated on my trip to the Down East Doll Show. If you are at the show visit me at booth #109
June 17, 2013
11:45 am – Arrived at MacArthur airport which is on Long Island, NY . Check in was breeze but I did get pulled to the side for a special screening and had to let TSA personnel manhandle my reborns. lol. All is well. Waiting for plane.
1:05 pm – Airport tip #1…. Never buy a scone at an airport. Yuck !!
1:35 pm – Almost time to board. Some quiet time to ponder the trip ahead of me.
1:50 pm – Waiting for take off ! I just want to say that flying isn't my favorite thing in the world.
3:15 pm – Layover in Baltimore. Trying to sniff out a Cinnabon kiosk. No luck so far. My quest continues.
5:10 pm – Eating a three dollar cup of yogurt while getting my 10 minute massage. Seemed like a better idea than the airport sushi….or another scone.
5:40 pm – Boarding plane. An hour away from meeting all the wonderful women that will be attending the Down East Doll Show. I can't wait to meet all of you.
6:17 pm – Delayed on runway
7:15 pm – Nothing like a ride through the clouds to remind you that a plane is made primarily of plastic.
8:15 pm – Checked in at the Hotel. Time to attempt to relax. A long day !
June 18, 2013
11:50 pm – Not feeling particularly well. Going down to lobby to try to find some tea or something medicinal.
1:00 pm – A bit under the weather today, so I am relaxing in an incredibly cozy bed at The Sheraton. I actually don't remember the last time I actually relaxed for more than a half hour.
2:15 pm – Waiting for all my doll friends to arrive. Many are checking in today. Can't wait to meet all of you.
6:30 pm – More and more people are arriving. I am going in search of my long time, yet still never met buddy Denise.
7:15 pm – Down East Doll Show attendees are beginning to congregate in the lobby. I have finally met Denise after years of our online friendship !
8:00 pm – I have been sitting in the lobby. Met with Melody Hess and Marita Winters… 2 amazing sculptors.
9:10 pm – Checking out babies in Melody Hess' and Bobbi Perez's room
11:00 pm – On the mend. Met some great people. A hot shower and now soup in bed. Tomorrow I will be in Kate Charles' ethnic painting class at 8 AM. Hope you pop by and join me. Goodnight
June 19, 2013
7:00 am – A beautiful sunny day in North Carolina and almost time for the class….back to school !
8:00 am – Ready for class! The kit we will be doing is Marita Winters' RALEIGH….never before seen — but can show it now !
8:45 am – Doll prepped and now we paint.
10:30 am – Adding some green.
11:45 am – Marita Winters with her two Raleigh prototypes…AA by Kate Charles and the Caucasian by Evon Nather.
2:30 pm – No lunch break for me.
5:30 pm – Making progress.
6:00 pm – Kate paints lips.
6:30 pm – Painting darker creases
7:00 pm – Exhausted. Long day! Back at 8 am tomorrow
7:30 pm – Meeting in the lobby
7:50 pm – Stacey Haskins' long sold out Jayden Scholl
8:40 pm – Coco Malu ! Sheila Rand's, Claire Hughes' and Stacey Haskins' Coco babies.
10:45 – Late night dinner courtesy of the local Walmart…then I have babies that need attending to.
June 20, 2013
8:00 am – Ethnic doll painting part 2
9:15 am – Kate adding a darker skin layer.
10:00 am – I am working on Raleigh's lips
11:10 am – I am darkening the skin tone.
1:15 am – The showroom is being set up.
3:00 pm – Showroom starting to come together nicely.
4:35 pm – I'm dressing babies for the show. Wish the lighting was better in my hotel room
7:00 pm – Busy busy…. trading my glue for more beads with Deannea Tranter.
8:10 pm – On my way back to showroom to set up more stuff.
9:00 pm – Finished setting up my table before we had to leave. We are allowed back in at 7 AM…. show starts at 9 AM .
10:05 pm – Treated myself to room service after a very busy day! I will the french onion soup here.
11:00 pm – Shower and bed. Exciting day tomorrow! Please come back and join me.
June 21, 2013
7:25 am – Good morning! Almost show time !
8:55 am – Doors open soon !
10:00 am – busy busy busy !!!
11:15 am Checking out the mini resins
11:20 am – Jenny and Kayla from GA with new purchase from Painted Babies
11:45 am – Melody Hess hard at work
11:55 am – In search of coffee.
3:15 pm – Still busy as can be. Meeting so many great people.
4:00 pm – Seems to be slowing down as the first day of the show nears the end.
4:30 pm – Evon Nather taking a photo of her prototype Sprout Eagles with Laura Lee Eagles
4:45 pm – Closing up for the day… doing it all again tomorrow.
June 22, 2013
7:45 am – Good Morning! Getting ready for another day at the doll show. It is an overcast day in North Carolina so I am thinking that it might be a busy day.
9:00 am – Good morning from the showroom floor!
11:30 am – I am in baby clothes heaven !
12:00 pm – I am headed to the Starbucks to grab lunch… I am having an amazing time today.
4:20 pm – Starting to clean up. I am happy with how the show has gone so far.
June 23rd, 2013
11:00 am – Overcast morning. I had a great time at Doll Show. Some people are leaving now. Felt sad saying goodbye to Kate Charles and Deannea Tranter
6:25 pm – Quiet day in North Carolina. Had an early dinner with group of doll friends and now we are off to the hot tub
8:30 pm – I had a nice swim and now I'm poolside with the doll girls and watching those who have never seen fireflies chase them around
9:30 pm – A nice hot shower and now room service for last time.
10:30 pm – Trying to pack. Going to miss my room. The accommodations here were very nice.
June 24, 2013
9:40 am – Busily packing. I am anxious to get home, yet don't want to say goodbye to all my wonderful friends.
11:00 am – Still packing. How did this happen? I need someone to come to my room to sit on my suitcases !
1:00 pm – Shuttle ride to the airport.
1:15 pm – Stuck in the rain with too many bags and too far from the terminal at the airport.
2:30 pm – Waiting for flight right next to Cinnabon.  I couldn't resist.
3:40 pm – Getting ready to take off …. wait no… 1 and a half hour delay on plane ! UGH
4:15 pm – They are letting us off the plane.  My adventure continues…..
5:02 pm – We had some refreshments after we got off the plane.  Waiting for another weather update at 6 pm.  This place is packed with delayed travelers.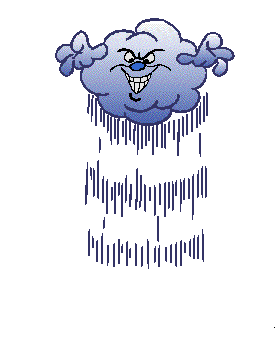 5:45 pm – They booted Melody Hess off the flight.  She won't make her connection.
6:05 pm – Finally in the air.
7:00 pm – In DC waiting to leave for NY.  I have moved to the front of the plane so I can get off this plane as soon as I get to NY !
7:30 pm – Another delay in DC !!
8:35 pm – Flight crew is here.  Taking off soon.
10:25 pm – Finally home !  Goodnight everyone